Last updated on
We all love to watch movies, listen to all kinds of music and scroll through pictures we have in every single position we think possible, it's really fun. However, this joy is usually short lived as whenever our smartphones are out of memory, we bank on our personal computers to do the storage bidding for us, but in process, we limit access to this content.
This is where Younity home media server comes in. With this app, you can stream media across different computers with your smartphone. This media server gives your smartphone a comprehensive access to view or stream contents — be it your selfies or group images, videos or movies, and every possible music format – you have stored on your PC(s) for free. You could call it, your personal cloud.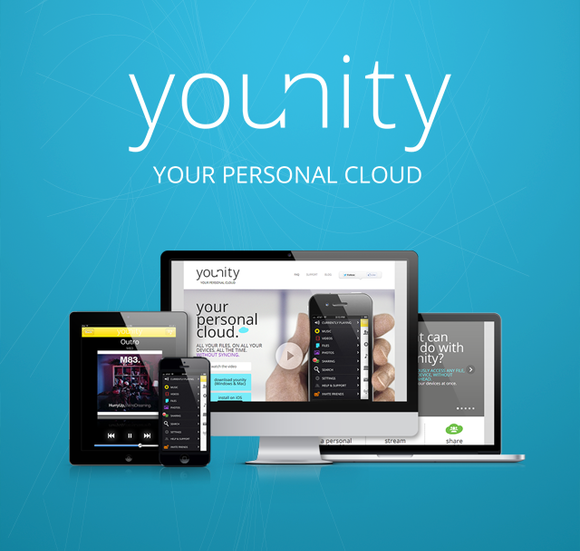 However for this to work, you will need to get the Younity desktop client installed on your PC and the Android app as well on your handset.
Getting the desktop client on the PC proves to be quite hard but it's nothing a fast internet connection cannot fix as more of its problems arise in the registration phase where you're expected to sign in with your existing social accounts, i.e. Google, Facebook or even your Email address if you so wish.
Once you are registered, Younity starts scanning your computer for media which your smartphone should be able to stream once the scan is complete.
Bring your PC(s) along with you everywhere you go
Younity works across the Android and iOS platforms enabling you to gain access to the media stored on your computer via your mobile phone. With this app, you can unify different computers – by installing Younity on them and signing in with the same account – bringing all your media to a single menu on your smartphone display.
If you think that the content would be scattered or difficult to find, with Younity, you can search for media across all your PCs and it could be easily located and streamed which works best when both devices (your phone and your PC) are connected to the same network.
View, Download and Edit Your Images
With this app, you can now take a look at those fun memories/images, watch a quick movies etc….all of the content on your home server.
Photos in your Apple library can also be accessed with ease across an Android smartphone. Younity's home Media Server also allows you to access your entire Adobe Lightroom catalog; not leaving out the Sets, Collections or Folders.
Listen and Download Your Music
All the music files you have across different platforms can be merged into one menu on your smartphone which you can have easy access to anytime, anywhere.
You can also download any music from your computer to your phone to have complete access whether your computer is offline or online.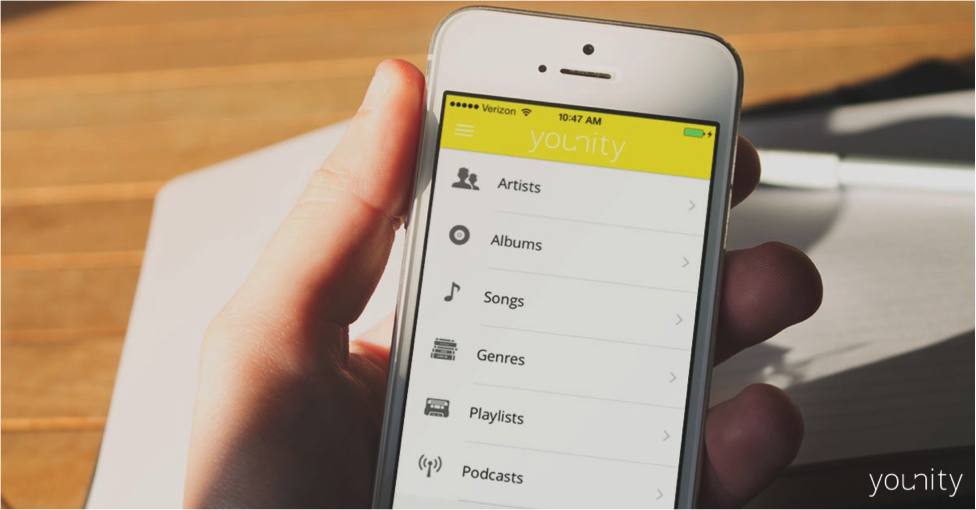 A plus for this is the ability to use your Android smartphone to stream iTunes music from your PC. If however, your smartphone speakers aren't loud enough to give you that bass-boosting sound you need on the songs from your PC, you can equally stream them with your smartphone and play it via a Bluetooth speaker for better sound quality.
Streaming Your Videos and Movies
Streaming movies is kind of a turn off as it is usually difficult with a lot of scrambles here and there and can even prove to be much worse if you have a slow internet connection. This, however, can be significantly improved if you're on a gigabit network.
This app doesn't fail to bring up any movie or video as all media of that sort are arranged accordingly and if you think there is a movie you can find which you know is on your PC, the "search" menu then comes in handy with a choice of different languages.
Documents on Different Computers Accessed By One Smartphone
As long as you have Younity installed and registered on all your personal computers containing relevant documents, you can use your laptop to open, read through and make edits on them once and save it again.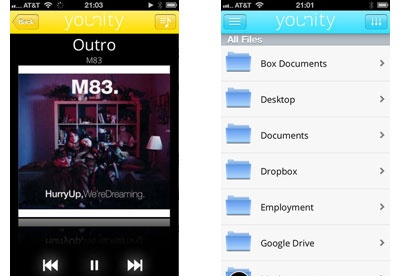 You also have access to files stored outside your Android device with storage media like Google Drive, Dropbox, and OneDrive leading the way. This gives you access to view the really large files you aren't able to store on your phone.
Privacy and Security
If you are bordered about this media server having access to most of your data and content, then that shouldn't be a problem as no file is stored online or on the server itself, therefore this server has "zero-knowledge" on its user's personal data.
Therefore, all files and media here are safe, secure with high privacy levels as your contents are exclusive to you only so far you're in continual possession of your smart device.
More Fun
It is also worth mentioning that this App isn't limited to one PC or system platform as you can connect both your Mac and other PCs at the same time to view the contents in them from your smartphone once its installed and registered — this of, course means you can manage several of your media across varying desktop platforms via a single smartphone or tablet device.
Enjoy more by downloading some of your favorite images straight from your PC to your handset to have access to it even whilst your computer is offline and also make use of the Wi-Fi by connecting your phone to a printer and to make printouts whenever you need to.
Verdict
The Younity Home Media Server makes everything easier with its cross-platform abilities allowing you to use either your iPhone to connect to many different PCs – including windows PCs and MACs – or your Android to do the exact same bidding without the limitation of any operating system.
Getting started is easy, just follow the link here to get started with Younity and if you encounter any problems along the way, let us know in the comments.