Last updated on
More often than none, people tend to forget the passcode of their handsets and end up frustrated, panicked and upset because they can't get into their phones.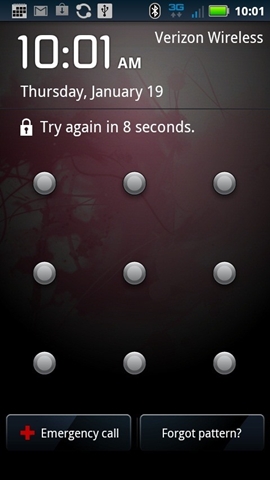 While Google has a way for people to unlock their phones if they forget their passwords and screen lock patterns, or pins, you need access to the internet and also your Google email address to unlock your phone with that method.
However, if you're stuck with your phone's screen locked, we have two ways for you to unlock your phone and they work to unlock LG G2/G3/G4 phones and some Samsung Android phones.
Solution 1 to unlock Android phone
Unlock your LG phone forgot password (Android device manager)
This is one of the most convenient ways to unlock your LG phone and setup a new lock. With Android Device Manager, users can easily locate their handsets, erase data, and change its lock remotely.
All you have to do is simply log-in to the Device Manager account using the details of your Google Account. Prior to this, your LG handset should have been previously registered with your Google Account.
How to do:
• You can start by logging in to Android Device Manager and input the log in details of your Google Account configured with your LG device.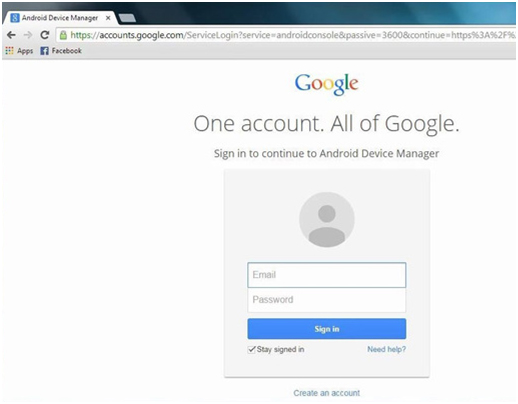 • Choose the icon of your handset to gain full access to different features like ring, lock, erase, and many more. Click on "lock" to change the security lock of your smartphone.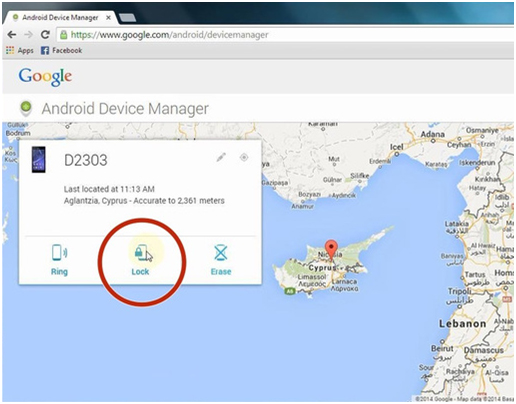 • You should see a new pop-up window, indicating an option to input a new password for your handset, confirm it, and then click the "lock" button again to save changes made.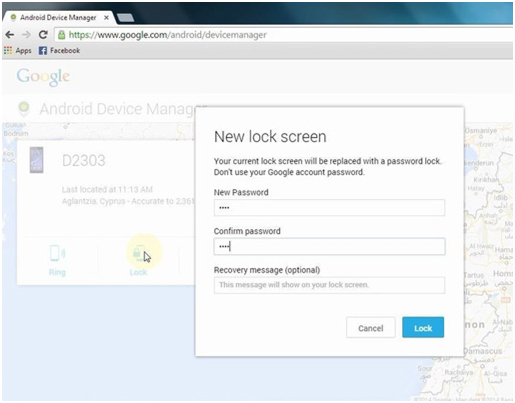 Solution 2 to unlock Android phone
Out of all the methods you can employ to unlock your LG smartphone, this one is by far the easiest. Android Lock Screen Removal, part of Wondershare's dr.fone toolkit will help you get rid of the lock screen on your LG smartphone (and compatible Samsung devices) without any data loss.
Once the lock is off, your phone should work normally with all your data still intact. Stipulated below are steps to successfully unlock your LG device using Android screen removal.
How to do:
• Step 1
Download dr.fone toolkit for Android and have it installed on your computer. Launch the software and then select Lock Screen Removal function.
• Step 2
Connect your LG handset to the PC using a USB cable. Then, click Start on dr.fone.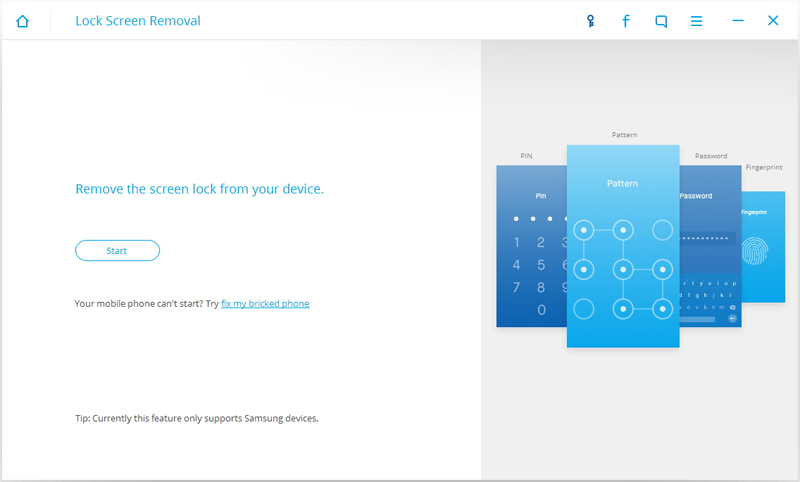 • Step 3
As of now, dr.fone toolkit supports lock screen removal on both LG and Samsung smartphones. Select the right model information of your device from the dropdown list.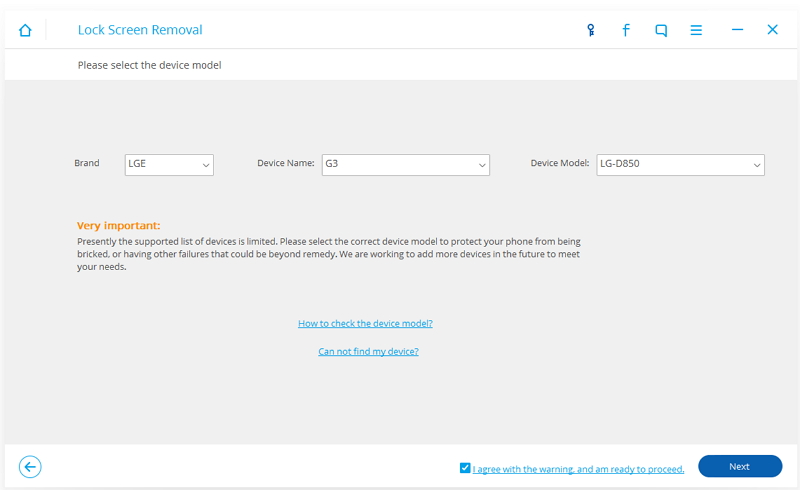 • Step 4
Have your LG device disconnected and powered off.
Press-hold the Power Up button and plug in the USB cable. Hold on to the Power Up button until you see a Download Mode.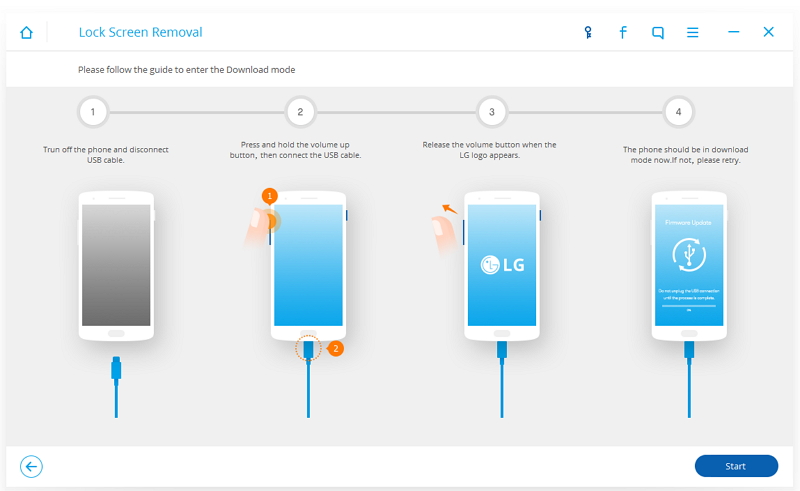 • Step 5
After successfully booting your phone in download mode, click on Remove to start removing the lock screen. This process should last for only a few minutes, after which your smartphone will restart normally without any lock screen.

Hope this helps when you're stuck with a locked LG or Samsung Android phone. These two methods for removing Android lockscreen should work in most cases, but they are not guaranteed to always work. If you run into any issues please feel free to comment below and let us know.