It's no secret that pictures are one of the most important files in our devices, as they tend to remind us of unforgettable moments in our lives, and now when phone cameras have largely replaced basic digital cameras, photos have become the largest chunk of data on most people's smartphones today.

A typical person's photo gallery is testament to daily activities, memorable vacations and loved ones. The thought of having to lose those wonderful pictures from a holiday spent with one's family can be somewhat scary.
Not to mention pictures containing important business information from cooperative partners, sponsors and etc. Losing all your important photos, without any notice is a nightmare to say the least.
If you're in this spot and have managed to lost your photos (maybe you deleted them by mistake or someone else did), there's no need to worry, you can still get them back.
With the use of Android Data Recovery software, you can have your deleted photos retrieved in a matter of minutes. Read on to find out more on how to recover deleted photos from your android device.
Restore deleted pictures via Android Data Recovery
Photo recovery has been made simple! With the use of Android Data Recovery tool, users can recover lost photos from their Android smartphones.
Apart from retrieving lost pictures from your Android device, this application also offers a wide array of incredible and amazing effects that also allows users to recover other types of files, including contacts, messaging, audio, video, documents, etc.
In a very convenient manner, users can regain their photos in no time and never have to worry about completely losing them again – with the assistance of the Android Data Recovery software.
Step 1
You can begin by downloading and installing the latest version of the Android Data Recovery software into your PC. After that, launch the application and then select Data Recovery from all the toolkits, before finally connecting your Android device to your computer.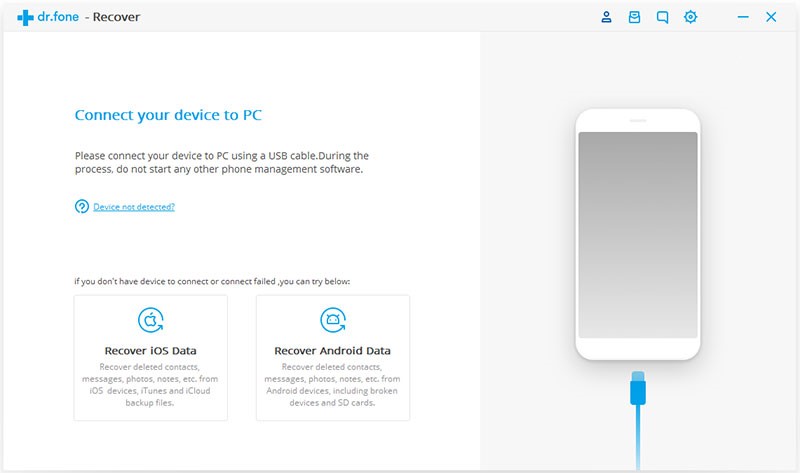 Step 2
Simply enable USB debugging based on the instruction given. You should see a pop-up prompt on your display panel, tap on OK to allow USB debugging.

Step 3
An option of different recoverable data types should be displayed on the screen, but it is usually faster when you select "Gallery" only. Click on the "Next" button.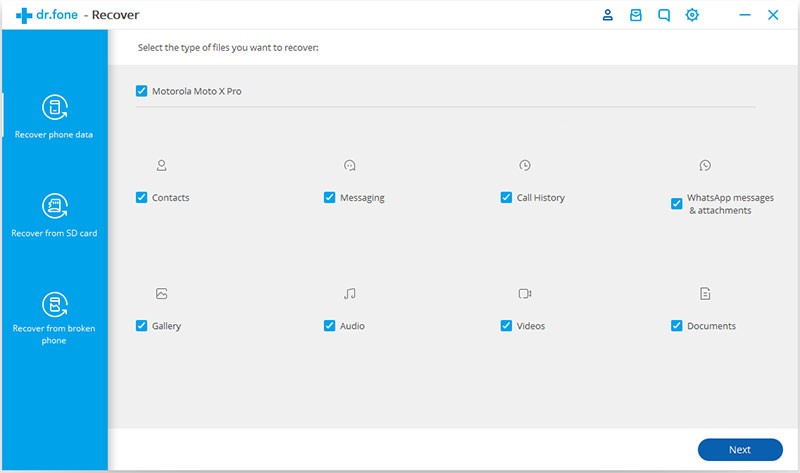 Step 4
In here users are expected to choose either the "Standard Mode" or the "Advanced Mode" to do the scanning. We strongly recommend you to select "Standard Mode" first, which usually takes a shorter time.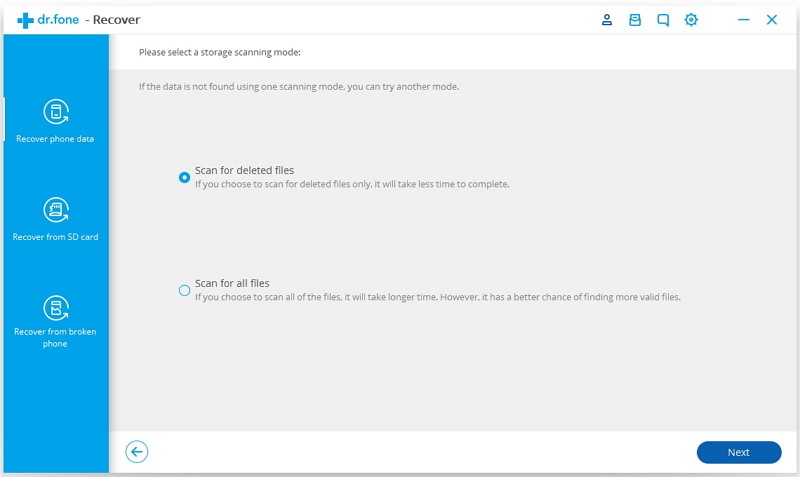 If however, it doesn't find the files you are looking for, then try the other one. Click on "Start" to begin the analyzation and scanning process on your device.
Step 5
Wait for a few minutes until the scanning process is completed, you should then see the recoverable photos displayed to you.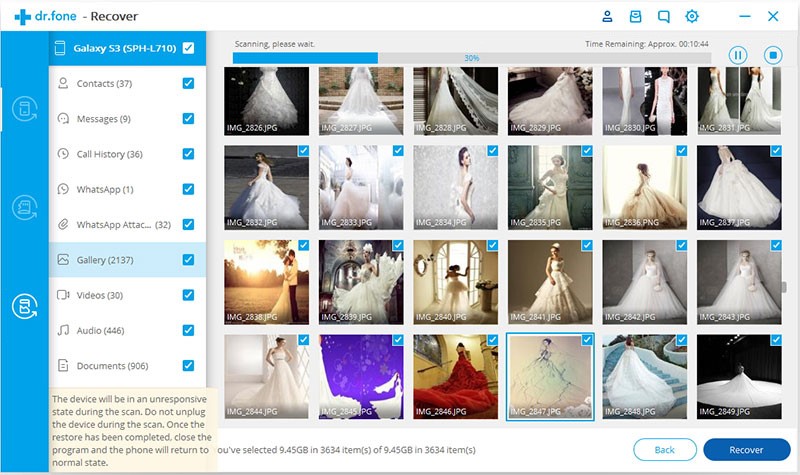 Note: During the scanning process, superuser authorization might pop up on your device. If it happens, click "Allow" to move on. If not, you can skip this step.
Step 6
The restored pictures will show after previewing your JPG, PNG, OR GIF files, selecting and clicking on the "Recover" button.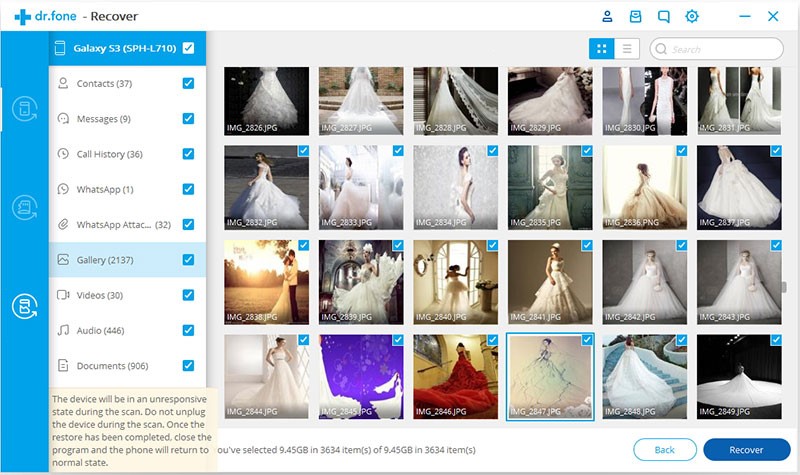 In a matter of minutes, you will successfully retrieve your deleted pictures and have them saved them on your PC. After that, you can transfer them back to your Android device.
Recover photos from cloud backup – Google Drive (Additional method)
Perhaps you are using cloud storages such as Google photos and Dropbox, it will be easy to get back your photos from the trash of such cloud drive.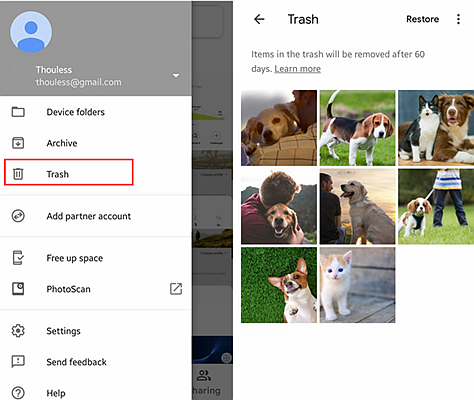 If you are using Google photos, check out the following illustration on how to successfully retrieve your deleted pictures from your Android device.
How to do:
• Open Google Photos and click on ''Trash.''
• Choose the deleted photos that you want to retrieve.
• Then tap on the recover button at the upper right are.
Note: Items, including your pictures found in the trash of Google Photos, will be permanently deleted after 60 days, while that of Dropbox is only offered in the webpage variant and saves pictures only for 30 days.
You can download the Android Data Recovery Software from FoRecovery via the button below.
Download Android Data Recovery